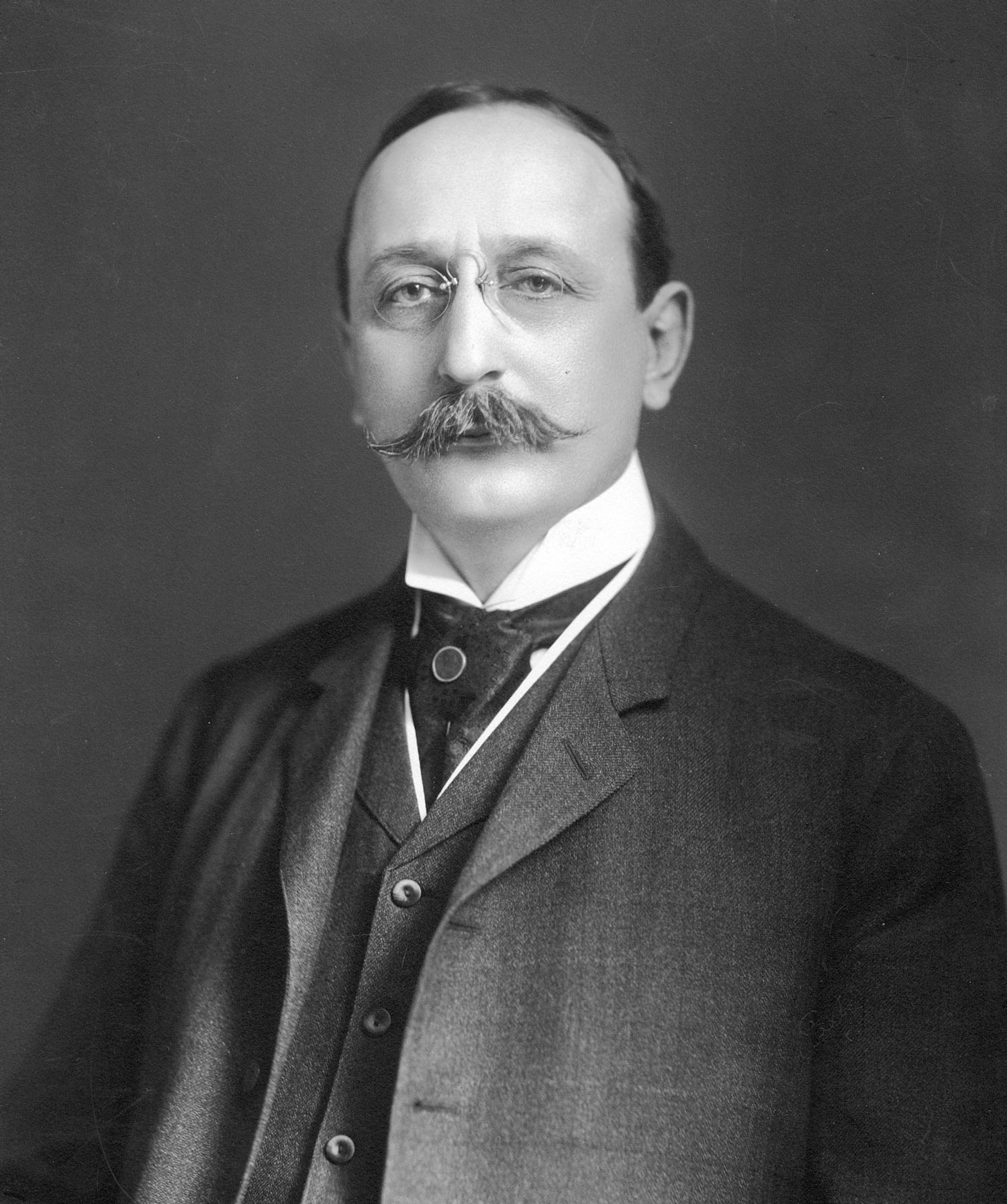 Construction of the J.H. Allen Building began in 1905 under the design of architect George Carsley. Mr. Carsley was the chief architect of Cass Gilbert (pictured here) who just that year had finished construction of the impressive Minnesota State Capitol. The State Capitol, in addition to its marble exterior, rotunda and high dome, used the innovative construction process of steel reinforced poured concrete columns and floors.
In 1905 the J. H. Allen Building was a successful wholesale grocery and confectionery manufacturer. They stored a lot of heavy dry goods and wanted a secure, fireproof building for their expanding business. The nearby State Capitol became the example of modern, strong and fire proof construction.
The resulting Allen Building became the first multi-floor, reinforced concrete building in Minnesota. Its Romanesque structure closely resembles the heavy wood buildings at the time with similar spans, large (concrete) beams between the columns, thick 9″ concrete floors and red brick. The only wood used was the maple flooring on many of the floors, placed over concrete.
The J.H. Allen Company, though, did not survive the food shortages and wild price swings of the First World War, and by 1920 the building was divided into many smaller tenants. The confectionary business continued in the building until 1965 when finally Pearson Candy left for their present location on West Seventh Street.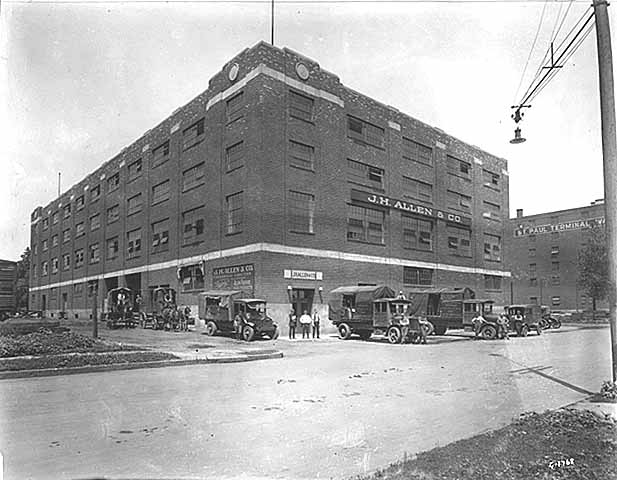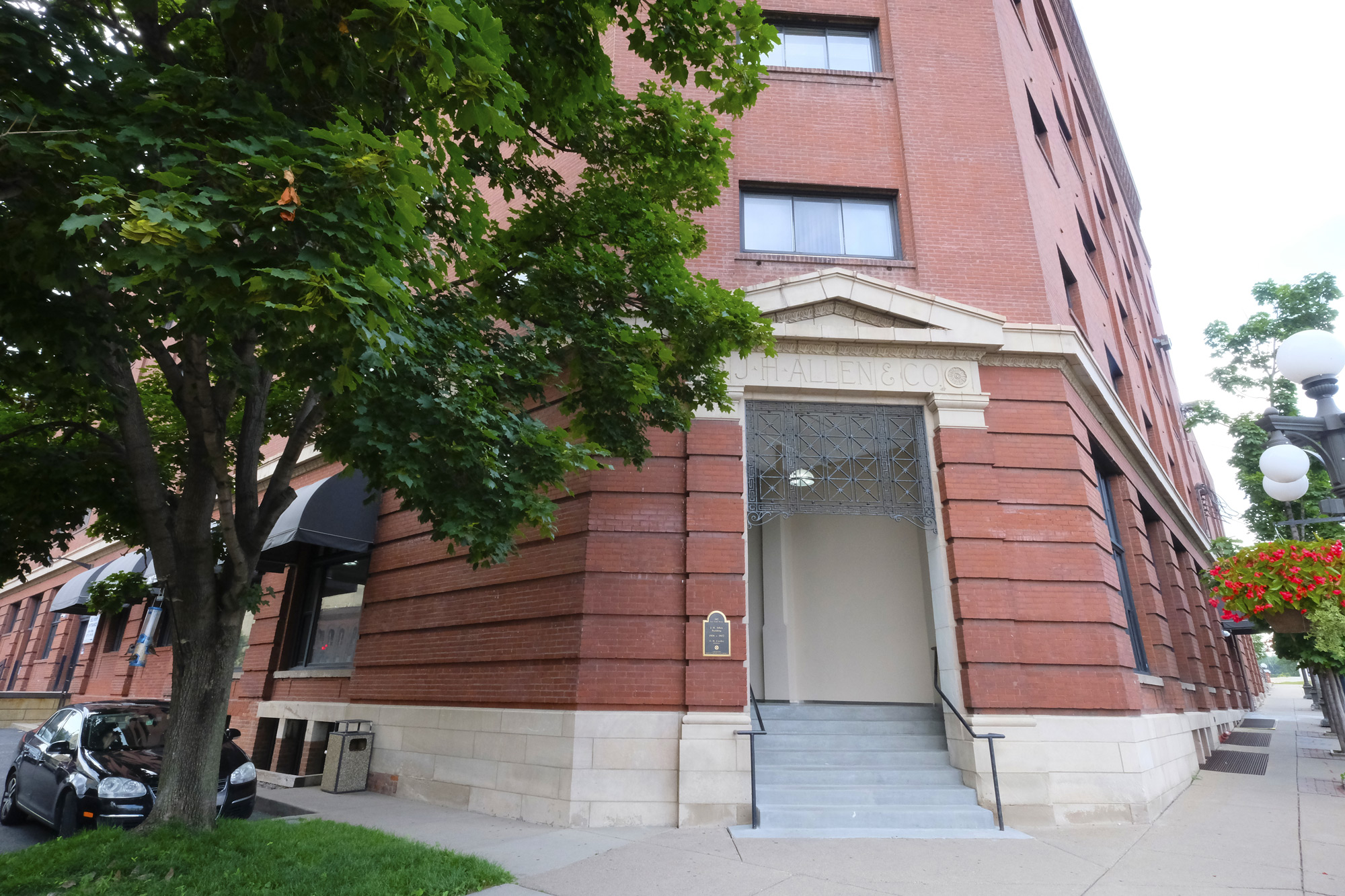 The ensuing years have seen many tenants in the Allen Building spanning the whole spectrum of business types. There have been several large printing companies in the building, taking advantage of its heavy concrete construction. Huge presses could just be set on the floor and turned on, without any structural reinforcement. Electric motors, translucent tape, fur products, fiberglass molding, book bindery are just a few of the many uses.
In 1985 a major renovation was made which set the course for the Allen Building's next life. A modern heating and air conditioning system, new elevators, new restrooms and a sparkling lobby were installed. The industrial/warehouse building became a the modern Lowertown, St. Paul office space for businesses -- the Allen Building.
The Allen Building continues to adapt to the current business climate, providing tenants an historic and unique space with modern amenities to help their businesses grow.